This page provides information on some of the work the climate change team is leading to help deliver on the aim for Hull to become carbon neutral by 2030. This is not an exhaustive list of work that is being undertaken by the council or by other partners, organisations and businesses that are taking the city to a decarbonised prosperous future.
Carbon reduction pathways
This project will deliver a clear carbon reduction pathway with key milestones that need to be achieved by the city across -
power
buildings
industry
transport and land-use
land-use change and forestry (LULUCF)
if we are to meet our carbon reduction aim.
Electric vehicle infrastructure
This project will deliver increased electric vehicle charging infrastructure and charging points in the city to help us move to an electric vehicle fleet.
Solar and wind renewable energy assessments
To help deliver on the aim for Hull to become carbon neutral by 2030, we are keen to explore the use of renewable energy technology within the city. The installation of renewable energy generation assets will not only help Hull deliver on becoming carbon neutral by 2030, but also -
help increase renewable energy generation
strengthen local energy security
decrease reliance on energy usage from the centralised network
We are exploring the possible use of -
ground mounted solar panels
rooftop mounted solar panels
vehicle parking solar canopy systems
wind turbines
Ground mounted solar panels
These are solar panels fixed to mounts on the ground. They are usually in high volume with a solar tracking device to maximise the amount of renewable energy generated.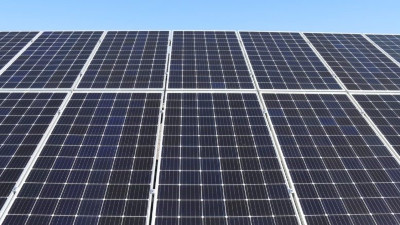 Rooftop mounted solar panels
These are solar panels fixed to mounts on the roofs of suitable buildings. Such devices may have a solar tracking device or be fixed facing a preferred orientation for maximum possible renewable energy generation.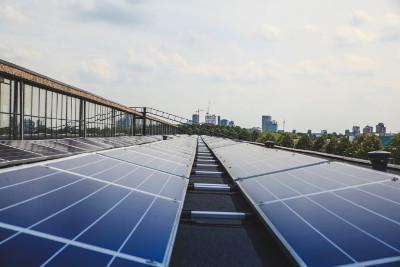 Solar canopy systems
These are structures installed above vehicle parking areas. The structures allow vehicles to park beneath providing shade and shelter whilst the solar panels to the fixed canopy rooftops generate renewable energy.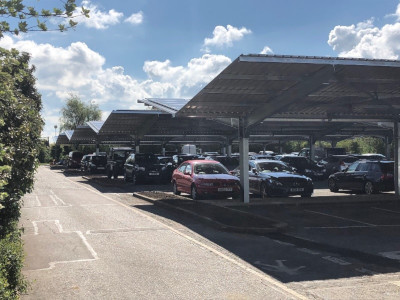 A solar canopy project that EvoEnergy implemented for the British Antarctic Survey (BAS), image credit BAS.
Wind turbines
Wind turbines utilise the kinetic energy of the wind converting it into electrical energy. This occurs when the wind rotates the specially designed blades of the wind turbine.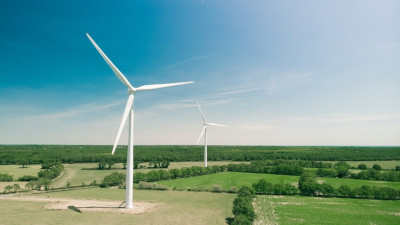 Working with appointed specialist consultants and contractors, we will look to deliver the projects through two main phases. Phase one being an assessment of the sites and comprehensive feasibility study. Phase 2 being the construction phase of the approved workable sites taken forward. Following the relevant approvals and successful appointment of a suitable contractor, installations will follow.
Further news updates about the progression of the projects will be available on our news site.
Strategic local energy plan
We are working with Northern Powergrid to develop a plan for the increased use of electricity in the city for electric vehicle charging, electric heating and to support future regeneration sites. The initial piece of work is focused upon the city centre but will expand across the city over time.
H21 (Hydrogen for heating)
The council is working in partnership with -
Leeds City Council
West Yorkshire Combined Authority
Tees Valley Combined Authority
Northern Gas Networks
to understand how domestic heating can be decarbonised through replacing natural gas with hydrogen gas.
The H21 project is one of a number exploring hydrogen as a future fuel including -
the HyDeploy Project
Zero Carbon Humber G
Gigastack Project